5 VERY surprising things mother-in-laws have done
Inspired by our new hilarious podcast, 2 Judgy Mums, and urged on by some very tortured mums who needed to get things off their chests, we're delving into the impressive actions of mother-in-laws.
Sorry not sorry
Let's be honest, mother-in-laws are often unfairly characterised and the focus of some pretty negative stereotypes. For most of us, our mother-in-laws are helpful and well-intentioned people whom we adore.
That said, some mum-in-laws reliably miss the mark and get it wrong. Raising these wrongs is okay, right?! In the good-natured spirit of our pesky partner peeves reveal?!
If you have a very tricky mother-in-law, these stories – via Mumsnet – might make you feel less alone.
---
Listen to the full episode of 2 Judgy Mums:

---
1. A mother-in-law stole a mum's lovely gumboots
"Last week I had to work away and she did massively help us out by popping in and checking on the puppy," one mum wrote, but "since then I cannot find my very, very nice pair of wellies."
When this mum's hubby went to visit his own mum, his wife's wellies were neatly sitting by the backdoor of his parents' home. He asked if they were his wife's, MIL denied it, remarking that her daughter-in-law was very absentminded for losing her boots. #monster #snort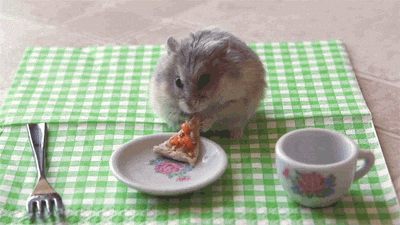 2. A mother-in-law revealed a picnic hamster gift
Okay get ready for this one, because it's SHOCKING. #titter
"On a visit to mother-in-law for her birthday," one mum recounts. "She told us sister-in-law has bought brother-in-law a picnic hamster as a present. After several silent moments during which my husband and I tried desperately hard to contain ourselves and not look at each other, she finally announced it was in fact, a picnic hamper."
---
Read more funny parenting articles:
---
3. A mother-in-law put corn and potatoes in the fridge
Oh the absolute horror of it! Here's one mum's story of war waged via the kitchen bench. It's harrowing …
"BBQ planned for later today.
Prawns and chicken sitting out on the worktop as there's no room for them in the fridge.
Fridge full of new potatoes and corn on the cob.
Chicken and prawns now in fridge and veg on worktop.
MIL not impressed.
It's going to be a king afternoon."
It's like a sort of emo poem, isn't it? Or a song by The Smiths.
4. A mother-in-law cut a very, very disappointing slice of cake
"Am I being unreasonable to be a bit disappointed with the size of this slice?" one mum asked and honestly the slice of cake WAS very small. She went on to explain that her MIL is super-frugal, but noted that she still felt quite maligned and who wouldn't because CAKE?!
I mean. WHAT. A. MONSTER.
5. A father-in-law sent a bill for a broken glass
And in the interests of gender equality, let's break our own rule and talk about the father-in-law who sent his daughter-in-law a bill for a broken glass? #DearLord
"FIL has this morning sent me an e-mail saying that I can just transfer the £156 to him or buy the glass online," this mum wrote. "He even attached a link and included their address, should I not know it by now(!)."
How. Freaking. Thoughtful. #SideEye
---
Listen to 2 Judgy Mums with Apple Podcasts and Google Podcasts