"I like you in leather" 6 things only adults will get in the new Frozen movie
Warning: This post does contain some spoilers.
Frozen 2 has landed and it's all set to be a major hit (brace yourself for endless renditions of Let it go!).
But while our little ones can't wait to find out what Anna, Elsa and Olaf are up to these days, there are a few scenes in the new movie that will make it worth your adult-priced ticket, too.
Here are six things you'll get that might fly over your kid's heads.
1. The reindeer ROCK is for us
As well as the classic, Let it Go, the new movie has a catchy soundtrack, in particular, the rock ballad Lost in the Woods sung by some reindeer.
But, if you stay in your cinema seat until the credits, you'll also hear one of our fave 90's bands, Weezer, do a cover!
Yep, our youth.
2. Innuendo, wink, wink
The thing we like about Frozen is how wholesome it is. I mean, the classic Disney fable of a happily ever after and that you need a prince charming to rescue you, is wonderfully absent. Instead, the message that family love runs deep and strong is what's constant.
That said, we like a chuckle and so when Anna tells Kristoff, "I prefer you in leather, anyway". We can't help but mutter, "Anna, you dirty little stop out" under our breaths, before shoving more popcorn in our gobs.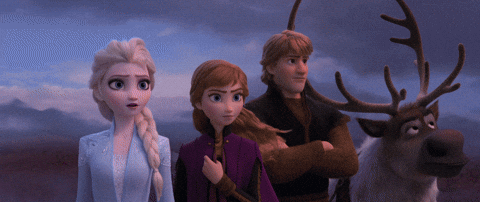 3. Olaf is Google
The zany snowman might be a faraway world's version of Google. He gets us up to speed with what happened in the first movie but also shares lots of inane facts along the way.
"Hey Google, we mean Olaf."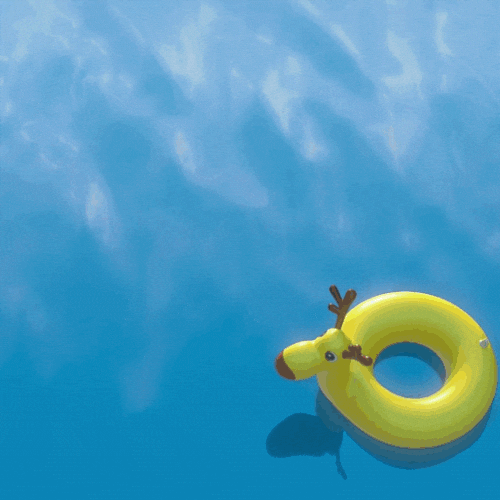 4. Anna is Princess Margaret
Fans of Netflix's The Crown know that Queen Elizabeth thought her younger and more vibrant sister, Princess Margaret, would have been much better suited to the job. As such, she wants to abdicate. But is refused.
Same goes for Elsa, only in Frozen she does, giving Anna the title!
5. Trying to do better
The makers of the first movie, understandably, copped a lot of flak for Arendelle being 'too white' and homogeneous.
As such, Frozen 2 is trying to make some amends. Sterling K. Brown, for instance, has been cast as Lieutenant Destin Mattias. The actor has said:
"I love that there's a character of colour in this world of Arendelle. I think for such a long time black folks have had to wonder, 'what would it be like to have someone like me in this show, what would it be like to be Superman or Batman.' And then you get Black Panther. Now, we have this character, Lieutenant Mattias, who I get the chance to vocalise, and I have a little action figure and Legos, and I'm like, 'Ah, it's really happening.'"
Yep, in lots of ways, the new movie is about trying to do better when it comes to inclusiveness and diversity. And really, so they should.
6. Comfy stretchy pants RULE
Sure, Elsa and Anna rock a royal wardrobe when they have to, but c'mon. Every woman knows that a fancy dress or skirt is not adventure attire. Or like, for every day. As such, expect to see the sisters wearing leggings underneath their outfits, just like you do.